This article describes how to log in and log out of cPanel so you can manage your website. We'll also give you an introduction to what cPanel is.
Accessing cPanel
To log in to cPanel , follow these steps:
In your web browser, type the cPanel address for your web site. The address is 

https://cpanel.example.com

, where example.com is your domain name.
The cPanel login page appears: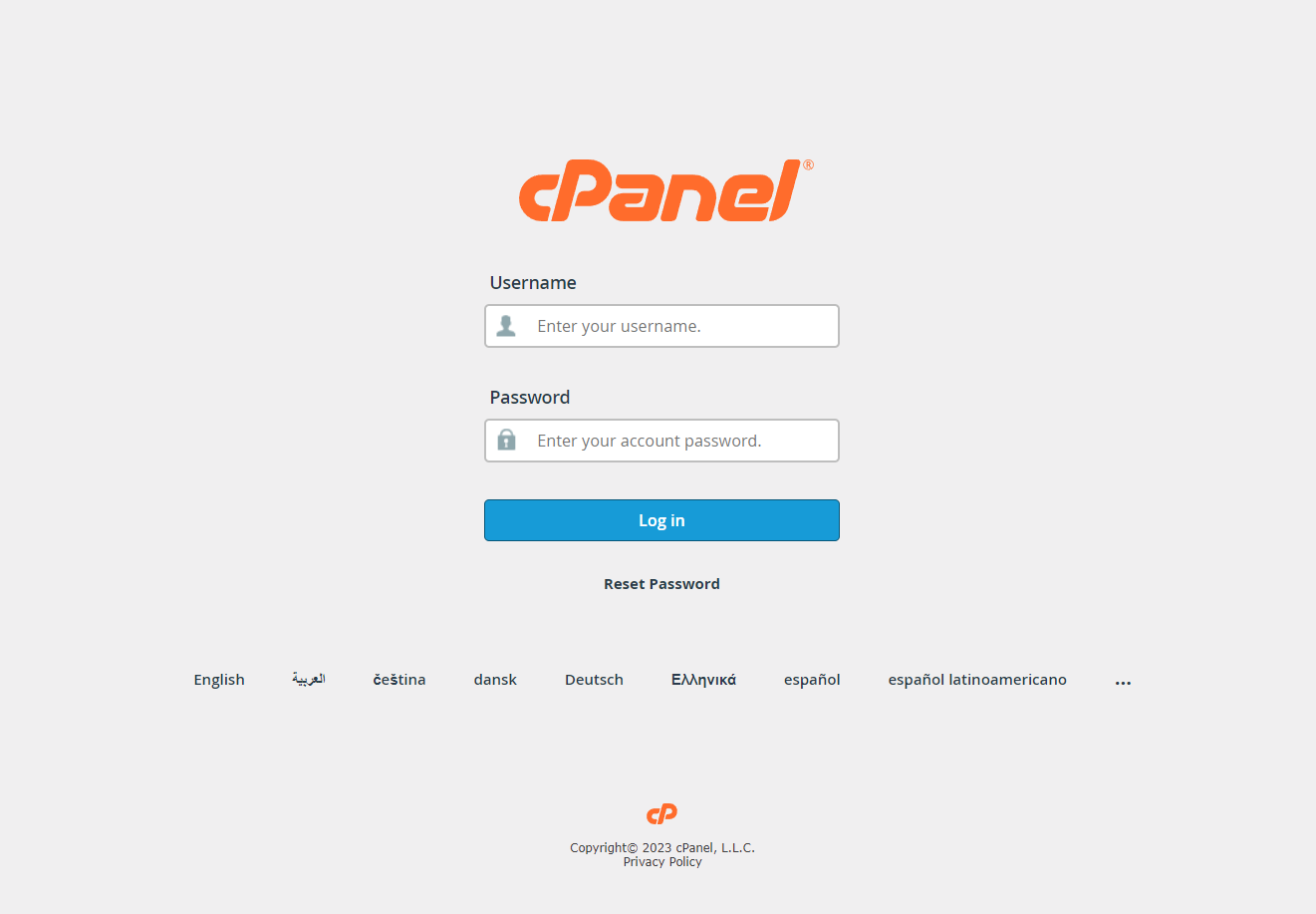 2. In the Username text box, type your Hosting Account username.
You can find the username and password in the welcome email sent to you when you purchased the hosting account.
3. In the Password text box, type your Hosting Account password.
4. Click Log in. When you enter the correct username and password, the cPanel home screen appears as shown below.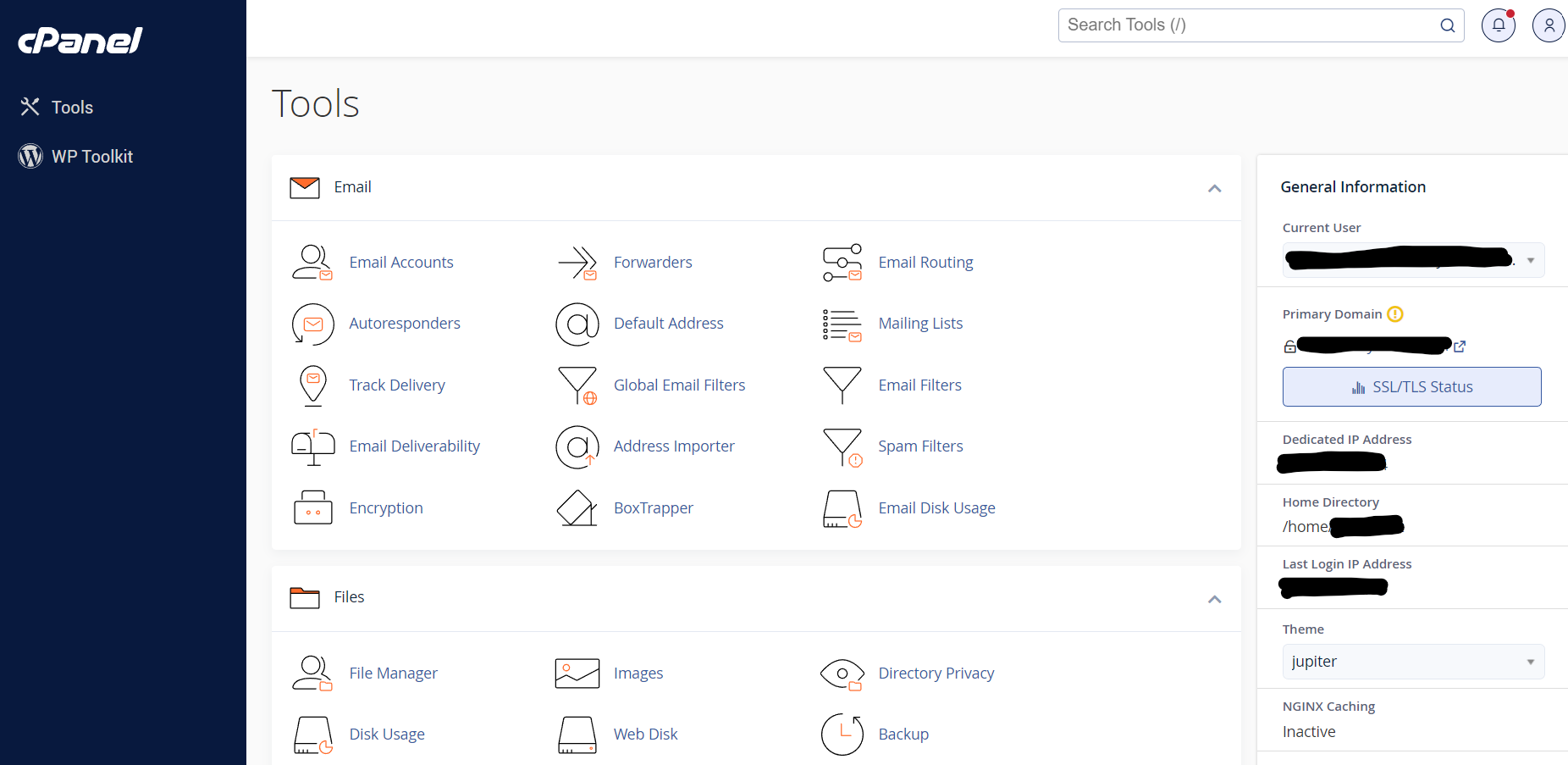 Logging Out Of cPanel
You should log out whenever you have finished using cPanel because this notifies the web server that you have finished your session. If you do not log out, the server automatically closes your session after a set period of time. However, there is a small possibility that an attacker could exploit the open connection before this automatic logout occurs.
To log out of cPanel, in the top-right corner, click on the User Menu and then click on LOGOUT as highlighted in red in the below image.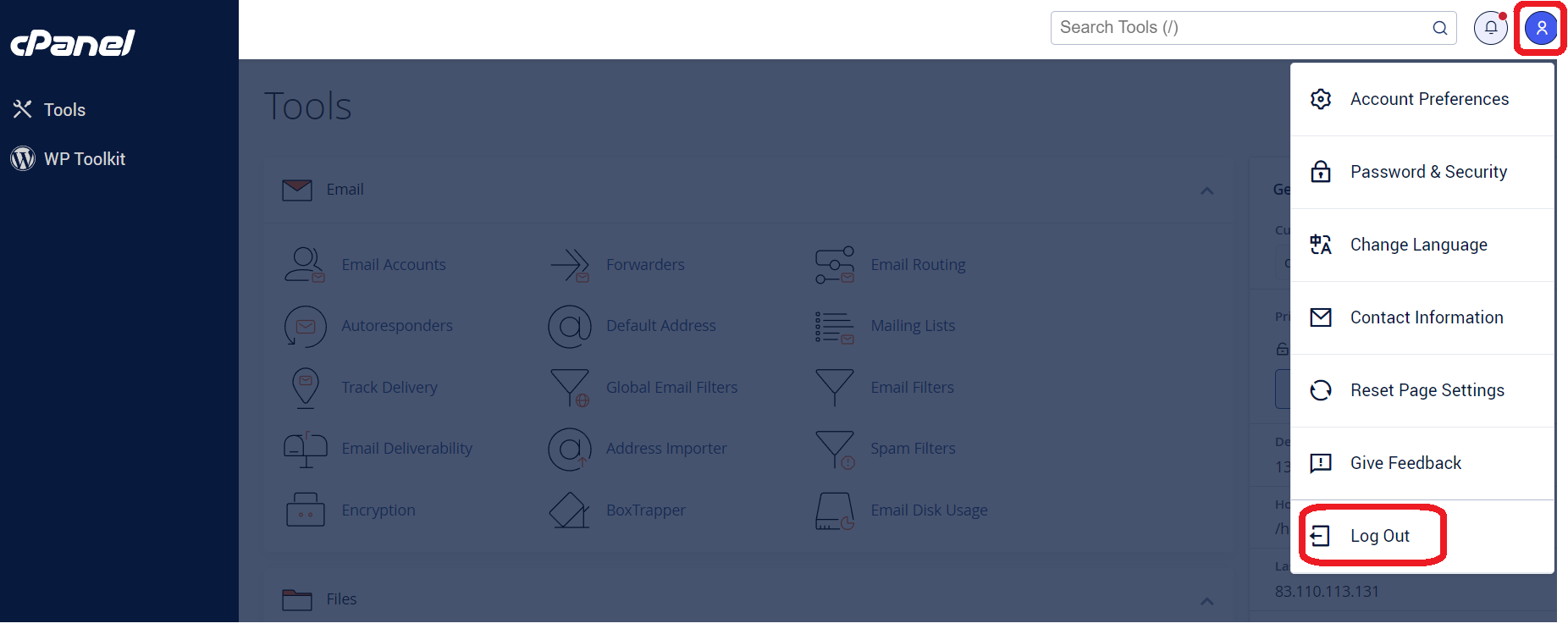 Once you have successfully logged out you will see the below image.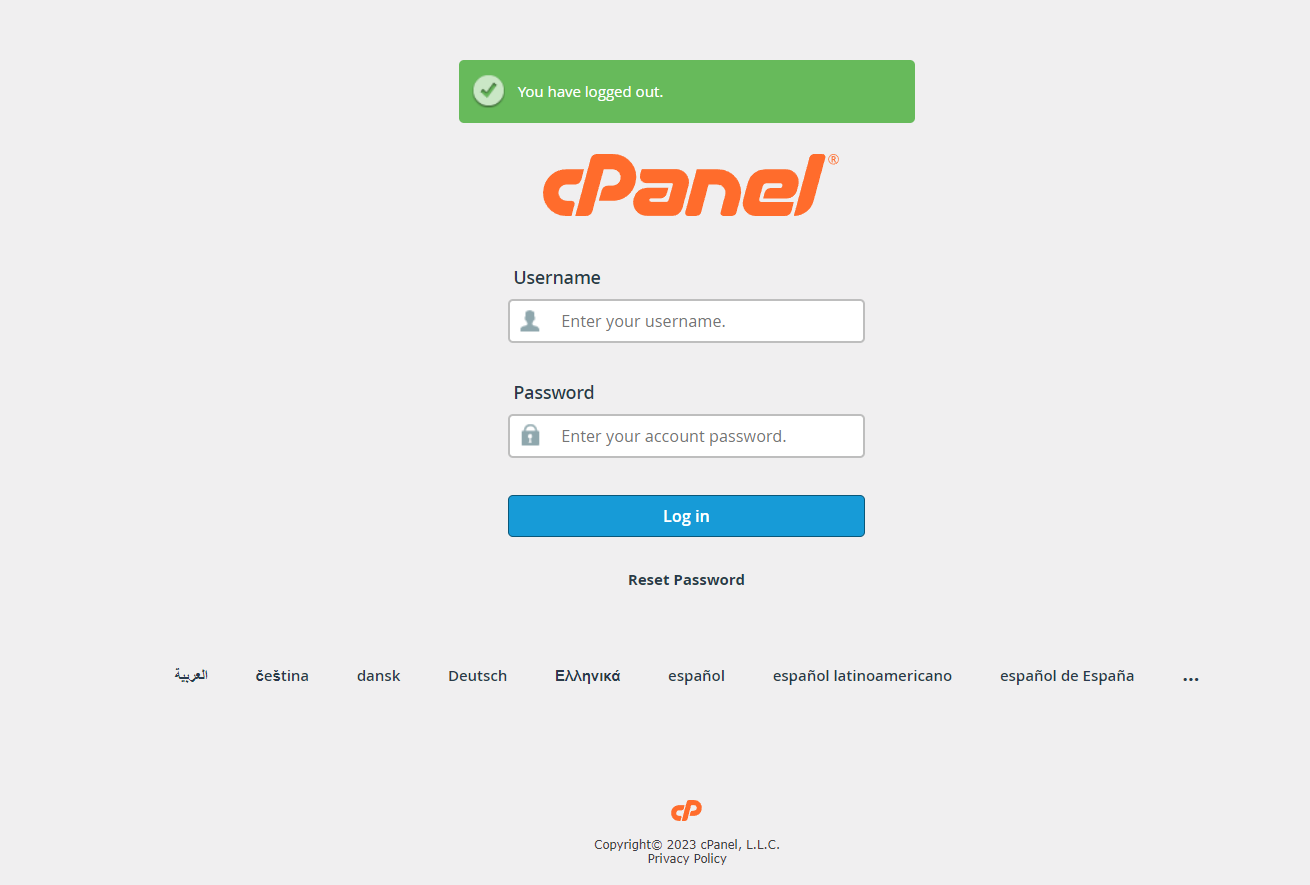 What Is cPanel?
cPanel is an award-winning and easy-to-use graphical control panel. cPanel offers an intuitive way for you to manage your websites, files, databases, email and more from within your Linux Hosting account! While cPanel is very popular among novice users, even website experts enjoy its ease-of-use and advance features like FTP usage.
cPanel offers two primary interfaces. The first being cPanel, and the other being Web Host Manager (WHM). WHM allows web hosts (and Resellers) to manage their web hosting companies. With WHM, you can create hosting packages, manage customers, and more!
cPanel Features
cPanel is loaded with features to make website owners' lives easier. Some of the features included with your cPanel account include:
File Manager – Easily access all of your account's directories, images, and files. Use the File Manager to add a folder as well as perform a number of actions on your files including copy, upload, delete, download, restore, rename and edit! Use the Disk Usage feature and you'll never have to wonder how much space you have remaining on your account!
Domains – Manage all of your domains within cPanel. cPanel's interface makes it easy! Just some of the domain management features you'll find include force HTTPS redirects, create an email address for the domain, use cPanel's Site Publisher to design a new website, edit your site's redirects and create/edit zone files.
Email – Create and manage all of the emails associated with your account directly within cPanel! You can allocate a specific percentage of disk space for each account and keep track of how much space each address is using. You can also check each email account from within cPanel. You can set up new passwords for each email address whenever necessary.
Databases – You don't have to be a system admin or web developer to be able to manage your databases. cPanel offers a number of options to help your credit, update, edit, and delete your databases.
Backups – You can create as many backups of your websites as you want and can restore your websites to their previous version easily with the help of these backups.
Statistics – Keep track of all the activity occurring on your account and your websites with built-in features like Awstats, Analog Stats, and Webalizer! 
SSH & FTP – Looking for an easy and secure way to transfer files to your hosting account. Setting up your FTP or SSH connections are a breeze within cPanel!